Restored & Pre-Owned Pianos

Pre-owned Steinways
Today, Steinway remains at the helm of piano innovation. Over the past decade, the company's improvements in craftsmanship and technology have resulted in greater precision, greater uniformity of touch and greater sound quality — ensuring that today's Steinway is the finest Steinway yet.
When considering a pre-owned Steinway be sure to work with an authorized Steinway dealer and insist on a guarantee that your instrument is comprised solely of Steinway parts, as many non-Steinway dealers and unauthorized piano rebuilders use inferior non-Steinway parts, seriously compromising an instrument's performance and investment value.
The following is a list of our current used grand and baby grand pianos. For more detailed information and pricing please call 314-344-1133.
Pre-Owned Yamaha C1
This "C" Conservatory series Yamaha piano #5834684 was made in 1999. The C1 is 5'3". The finish is ebony polish. Bench included.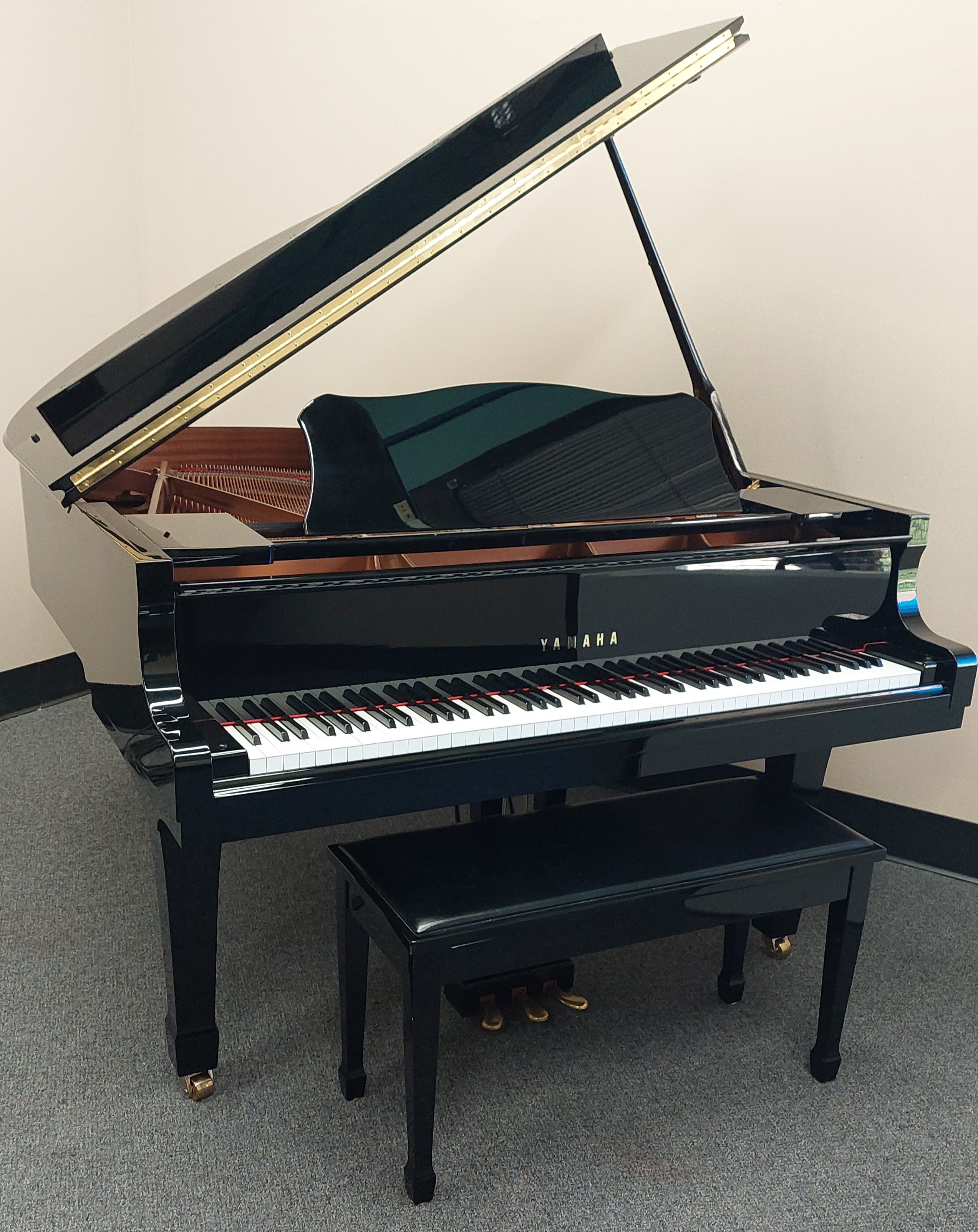 _______
Steinway M #278723
The Steinway Model M (5'7") #278723 from 1934 has the original ivory keyboard. All key tops are in excellent condition; no chips or cracks. Zoom in and see for yourself. We restrung the piano, gave it a new action, new dampers, and refinished the soundboard. This special piano would be the perfect gift for a special someone.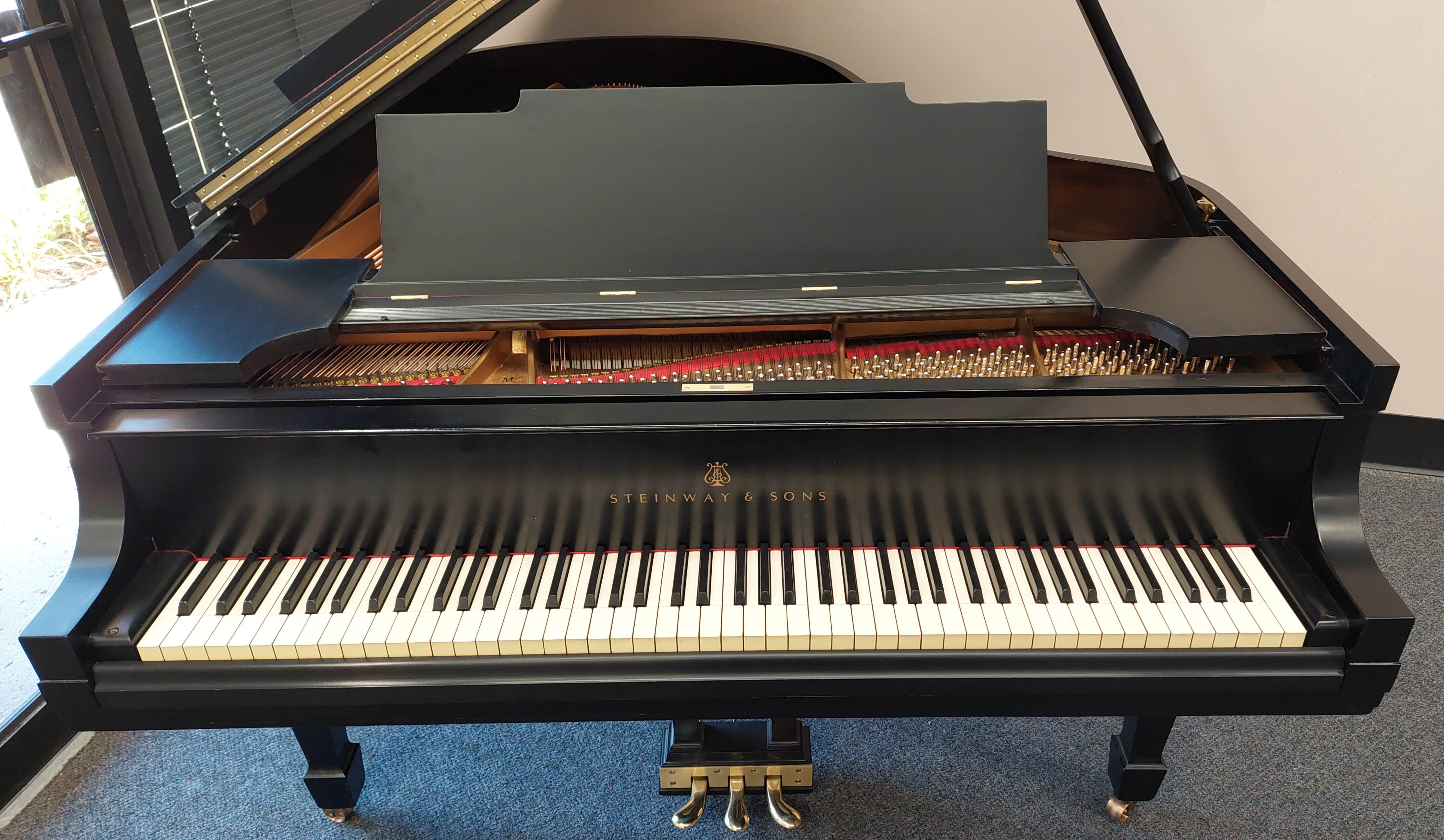 _______
Steinway Model S #518628
This 5'1" "City Grand" piano was designed to invite the majesty of the Steinway sound into almost any space. This piano #518628, made in 1990, has been kept in pristine condition. It's all tuned up and ready for you.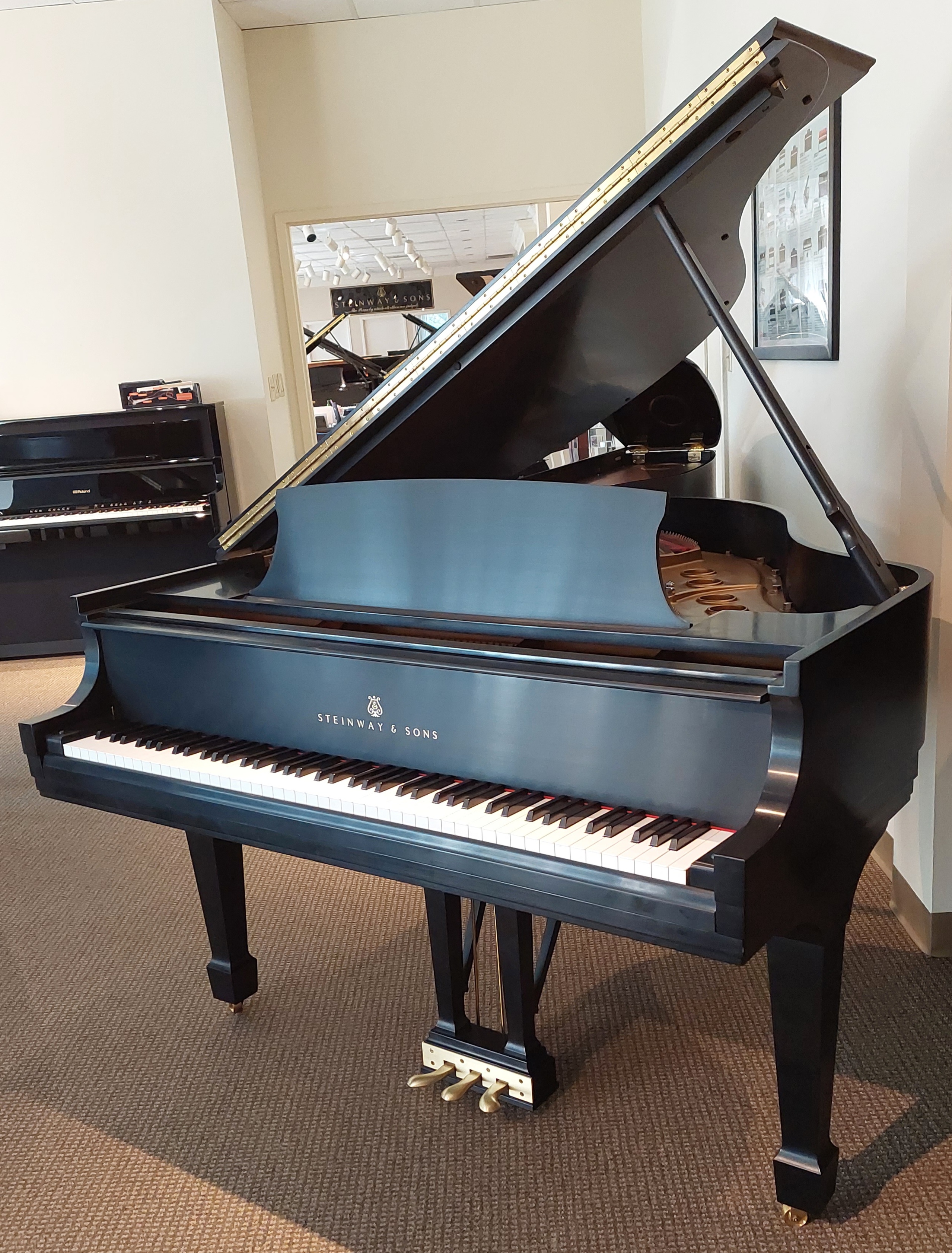 _______
Steinway Model M
1989 Steinway model M serial number 507987. Ebony polish finish.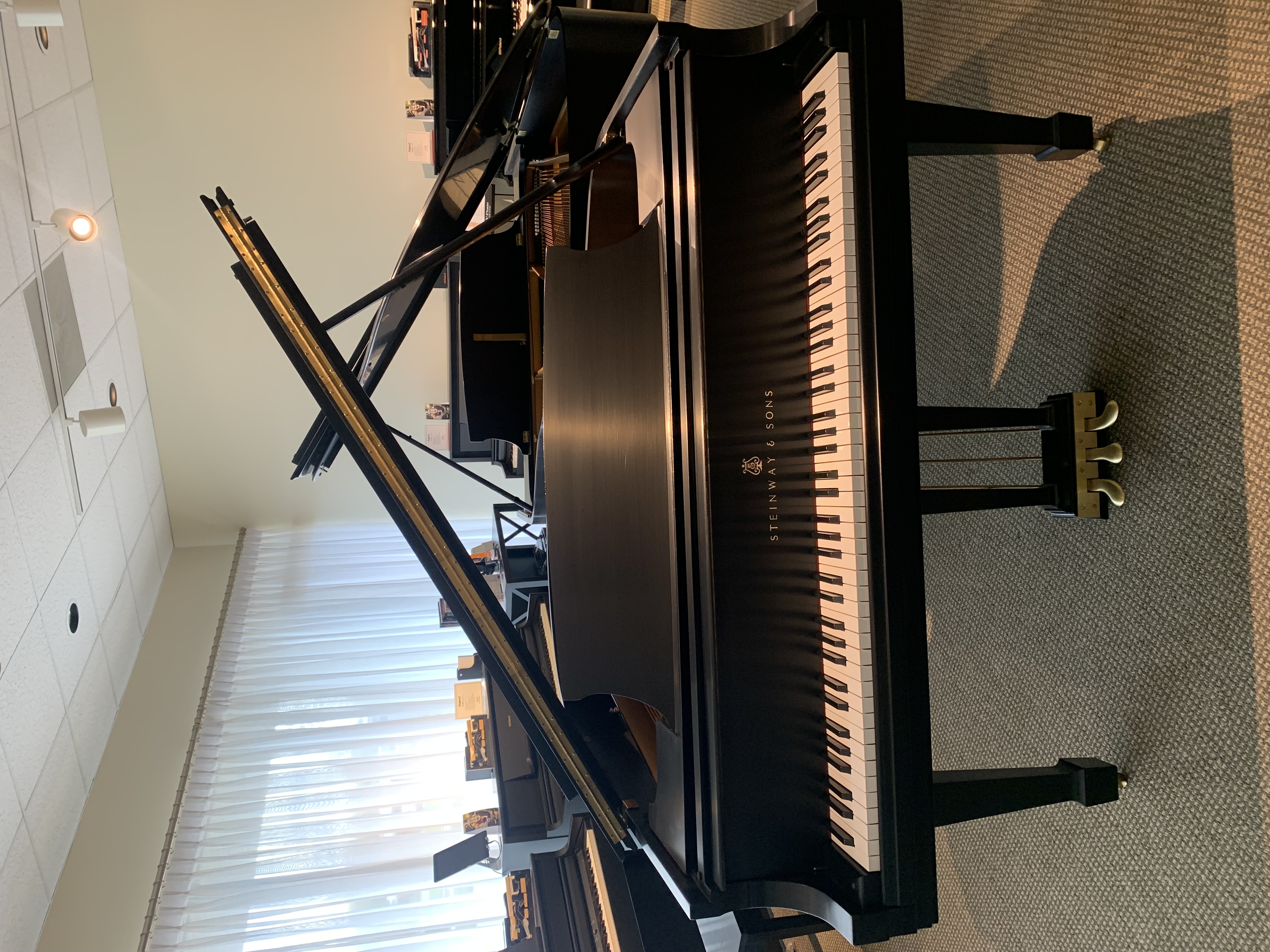 ________
Boston UP118S
Pre-owned 2010 Steinway-designed Boston model UP118S in black oak satin. Performance Edition with the Octagrip pinblock. Original bench included. Still looks like new. What are you waiting for?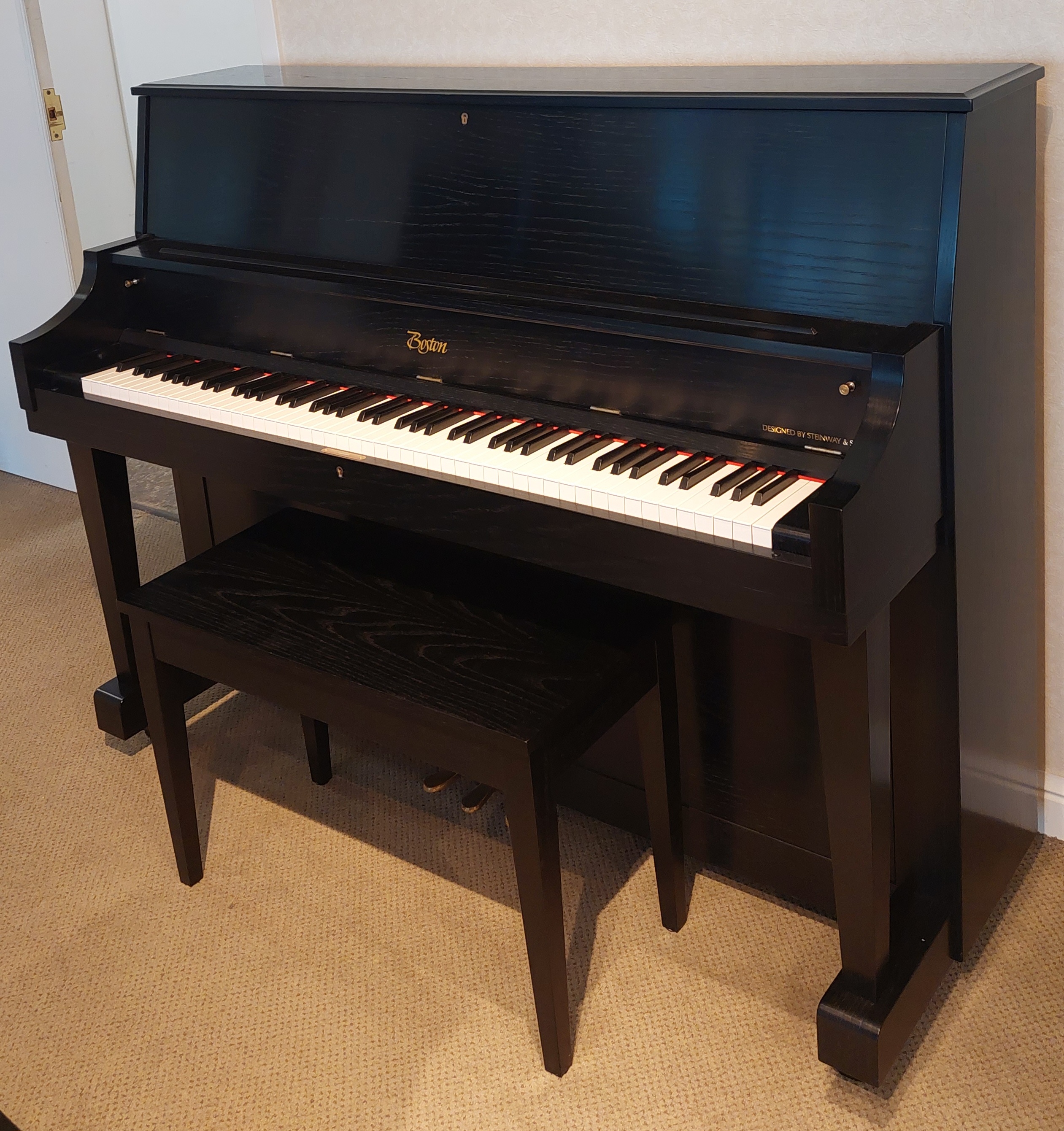 __________
Pre-Owned Steinway M
Steinway Model M (5'7") in ebony satin, serial number 400682. Built in 1967. Refurbished and ready for sale.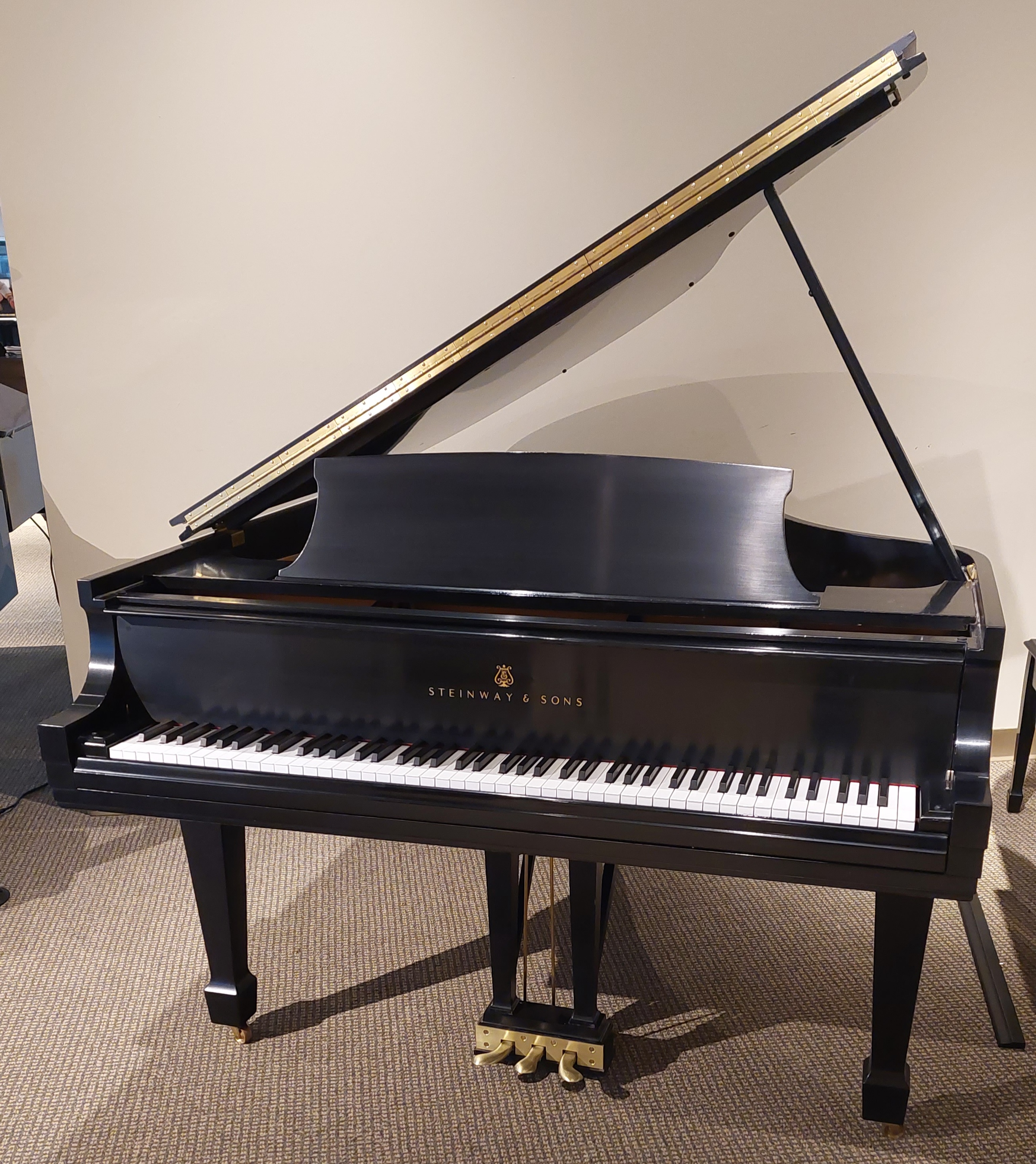 __________
Pre-Owned Steinway L
This 1973 Steinway L serial number 431186 was restrung, and a new Steinway action was installed. The soundboard is original and in good condition. Our furniture tech has refurbished the cabinet. Looks, feels, and sounds great.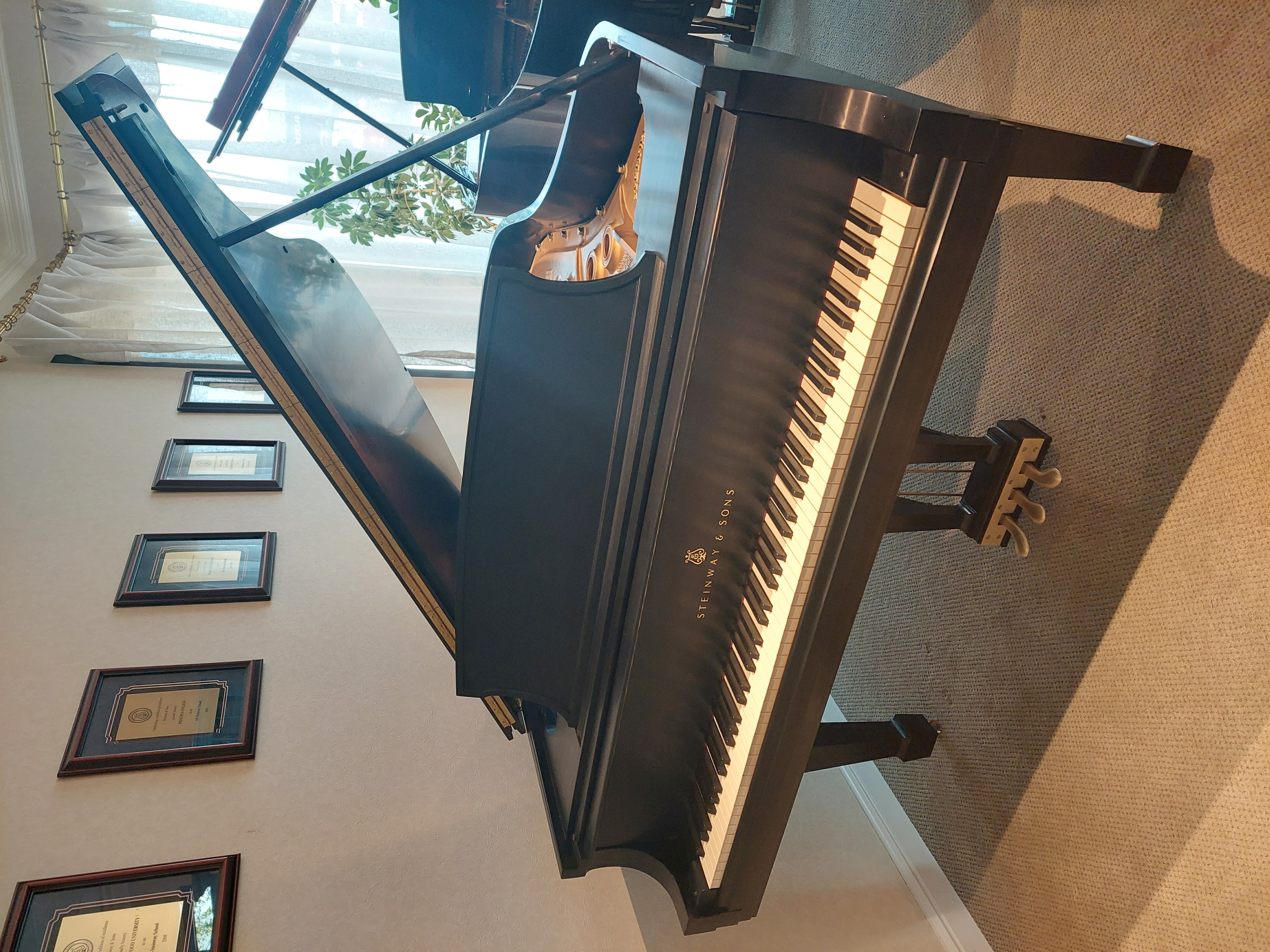 __________
SOLD Steinway L #477959
Steinway model L in ebony satin, serial number 477959, built in 1981. Tuned and regulated. Come in and play it!
_v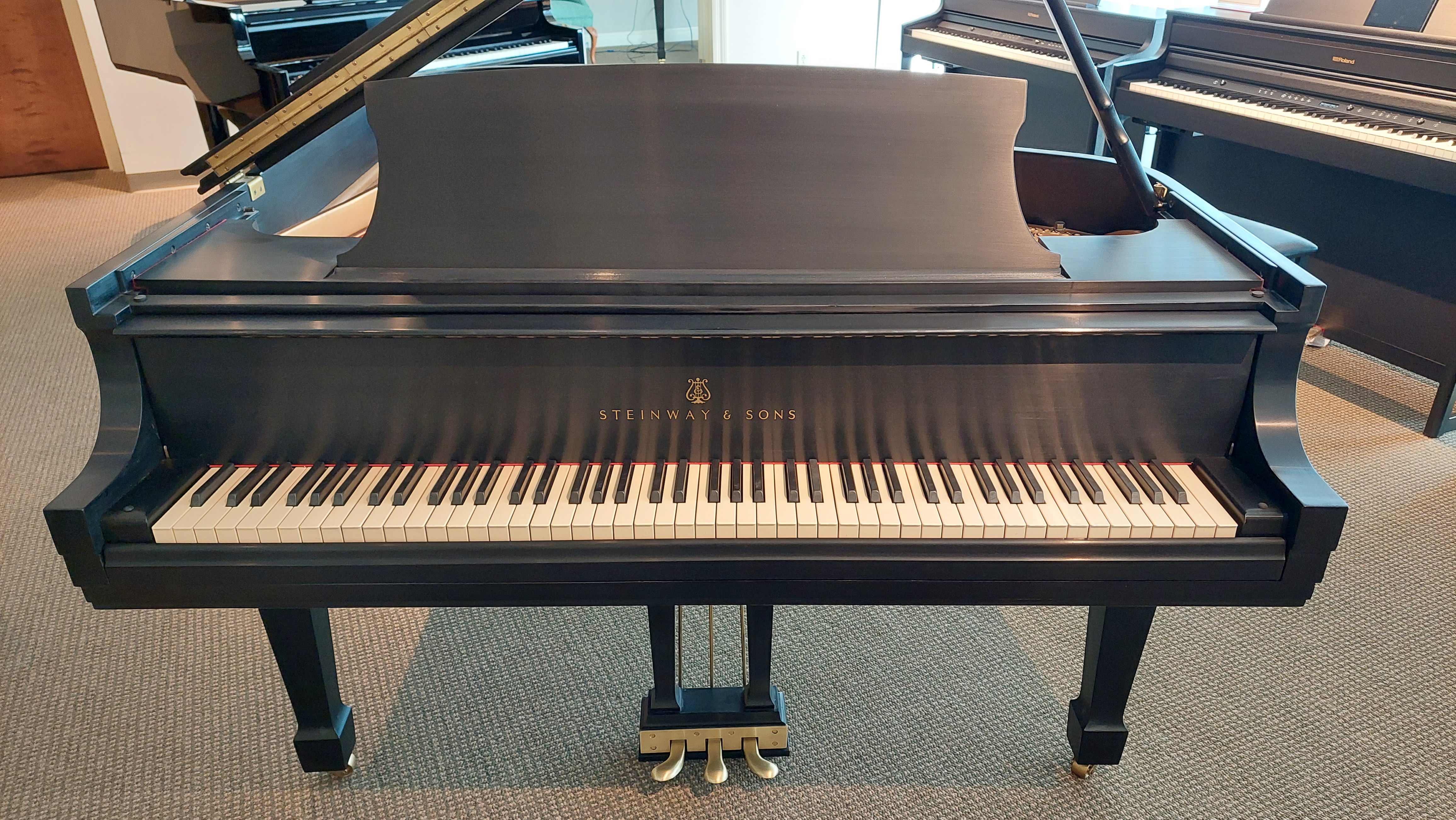 __________
Pre-Owned Steinway L
Beautiful Model L serial number 516676 built in 1990. Ebony satin. Perfect. What else can we say? Come play it.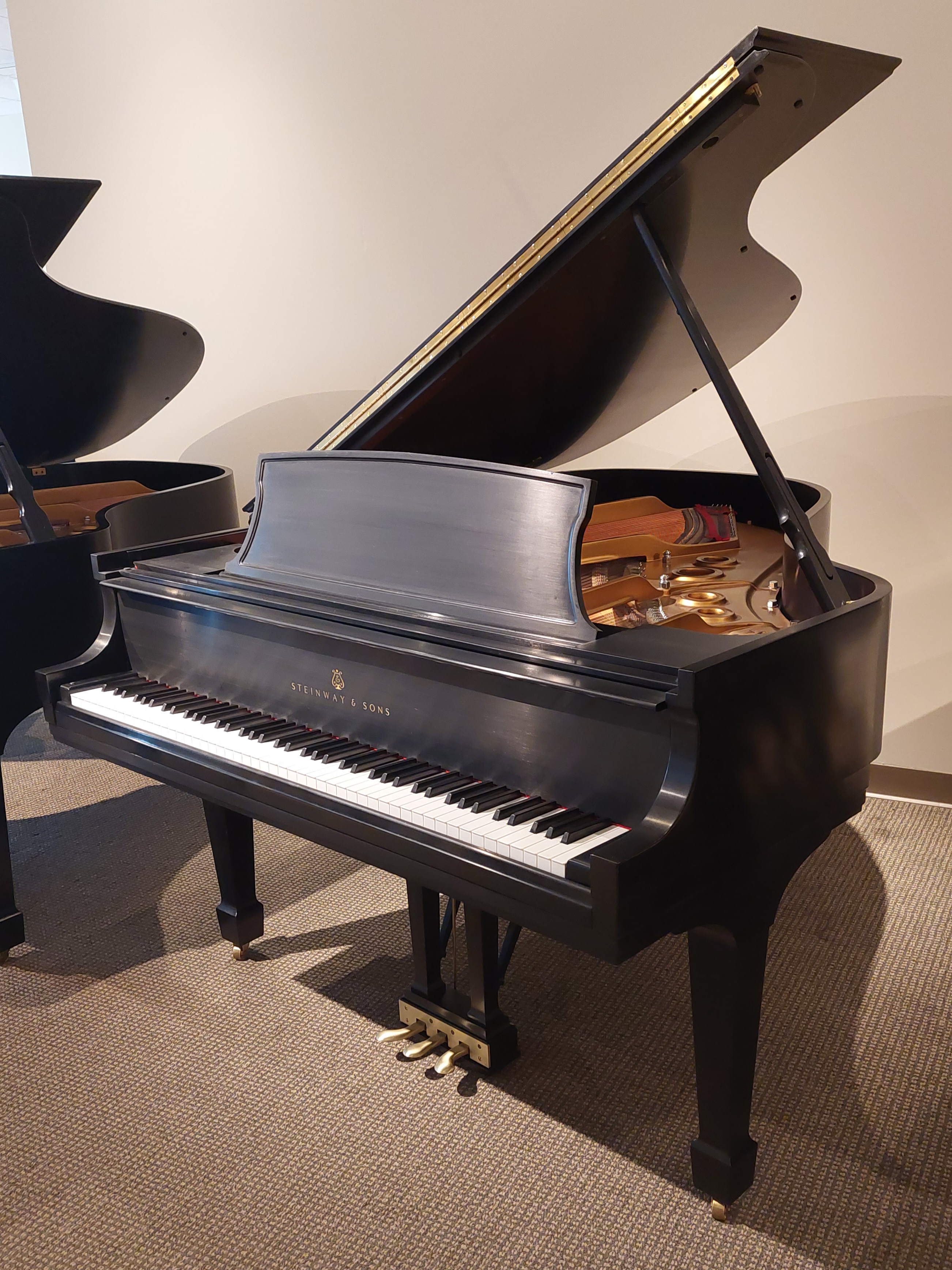 __________
Pre-Owned Steinway O
1910 Steinway O #143883. Just short of 6' in length. Rebuilt in the 1970s. At that time, the soundboard was repaired and the piano was restrung. Before offering it for sale, we cleaned it up, made repairs to the cabinet, and gave it an all new Steinway action.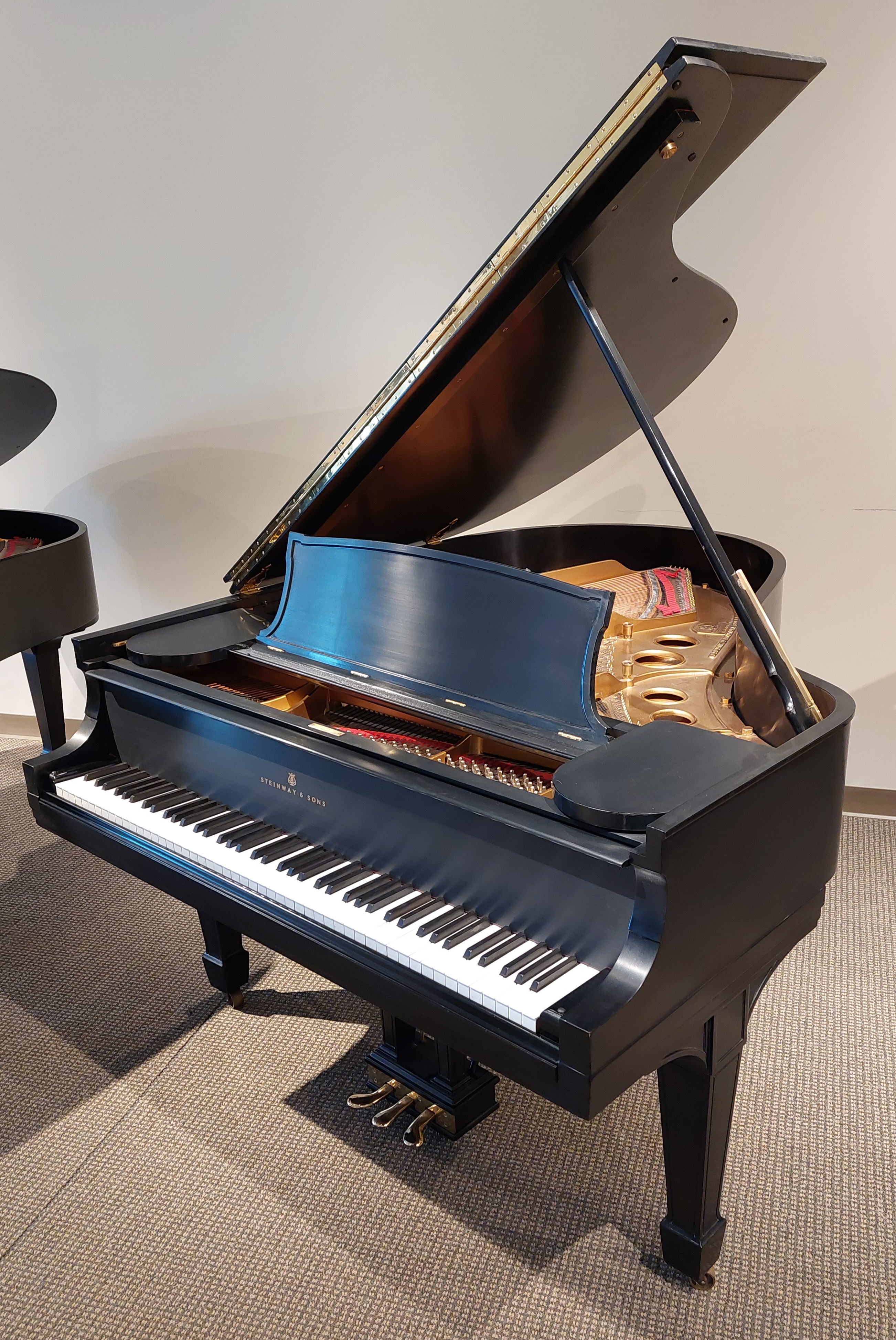 __________
Pre-Owned Boston GP163 satin
This Steinway-Boston GP163 (5'4") is almost new. Built in 2014; ebony satin finish. Includes padded adjustable bench.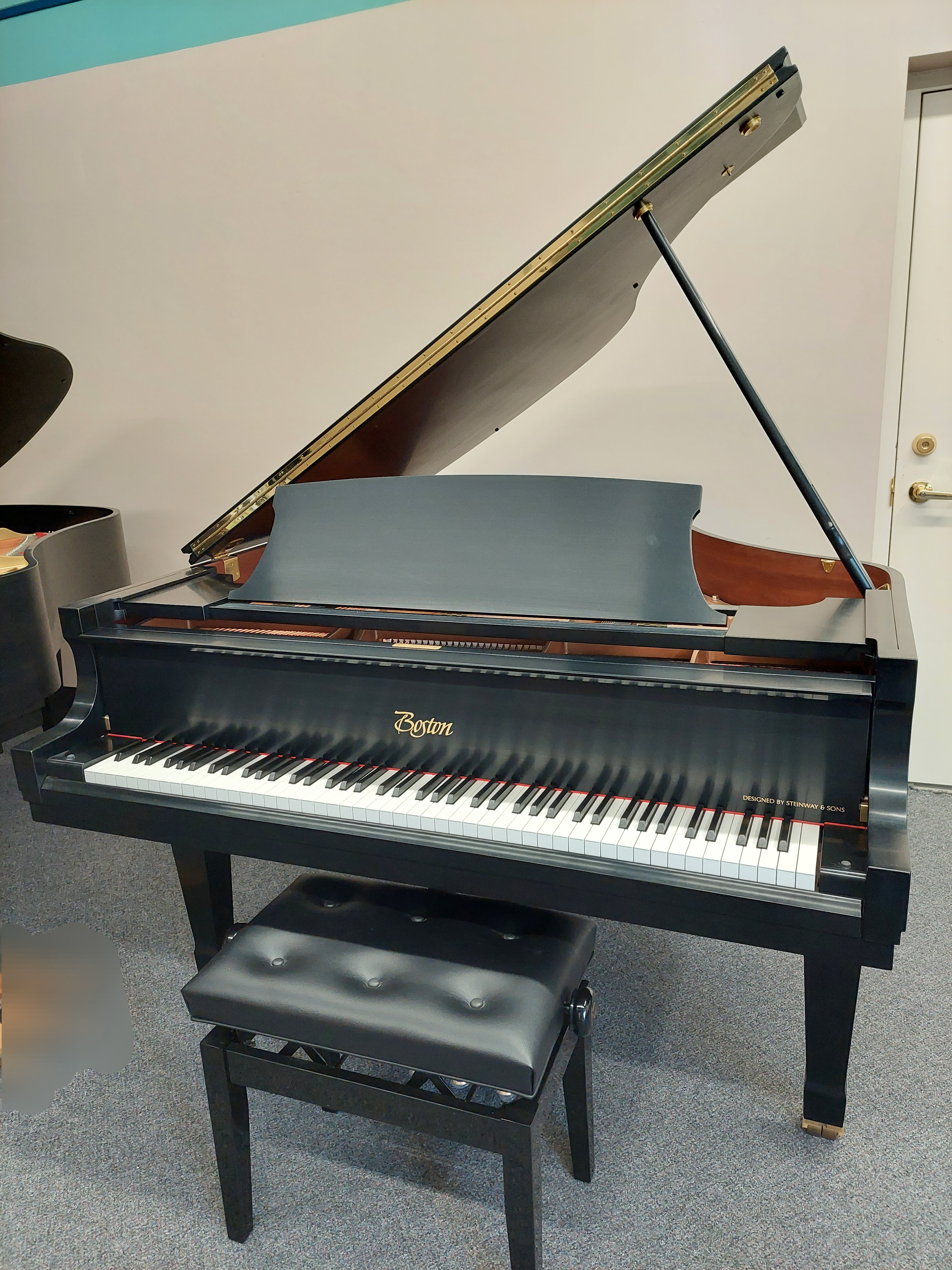 __________
Pre-Owned Boston GP178
The GP178 is the most popular Steinway-Boston model at 5'10" in length. This ebony satin finish piano was built in 1996. Includes bench with storage compartment.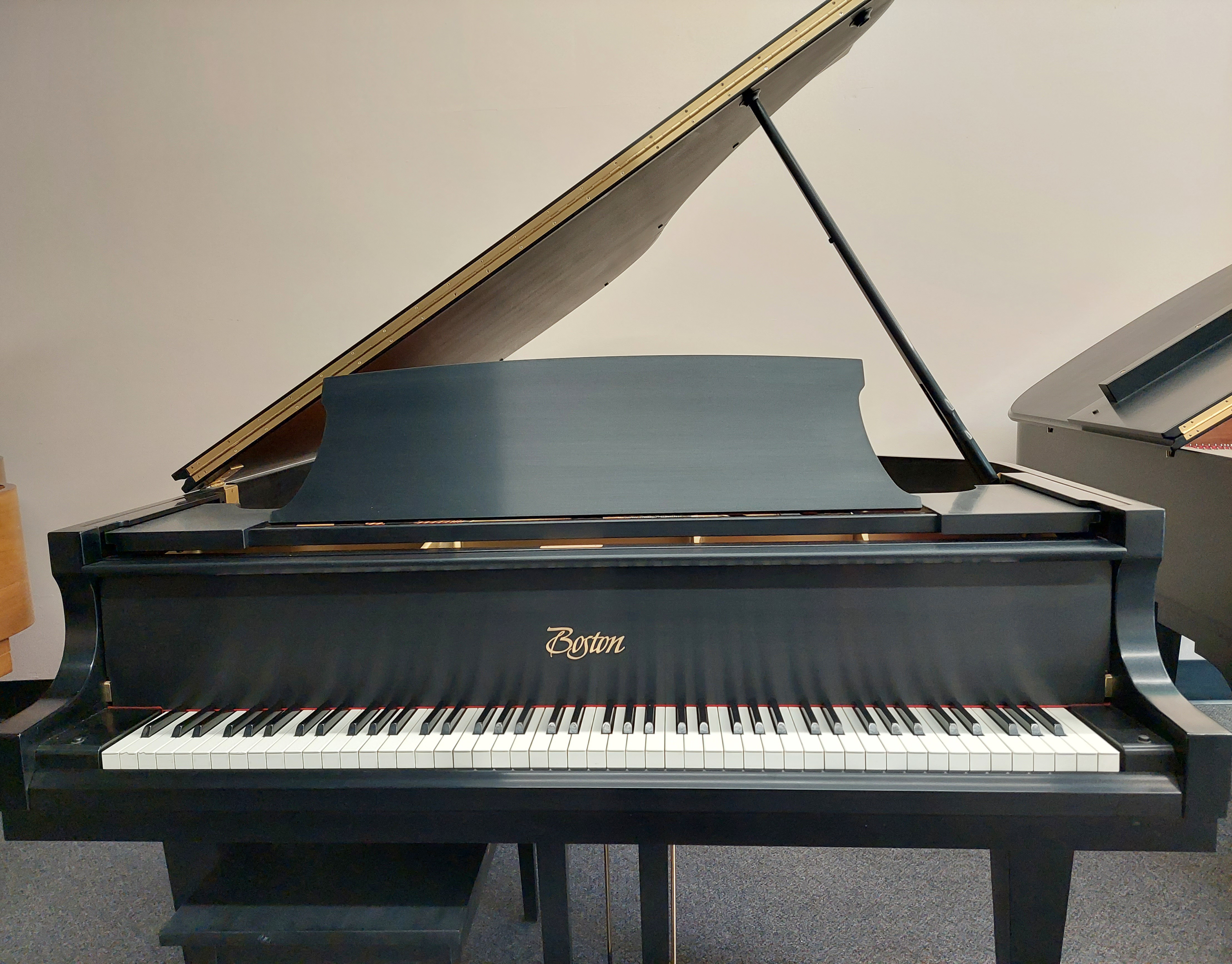 __________
Pre-Owned Essex 5'1
Steinway-Essex EGP155 in ebony satin. Manufactured in 2018 and in excellent condition. Includes original matching bench with storage.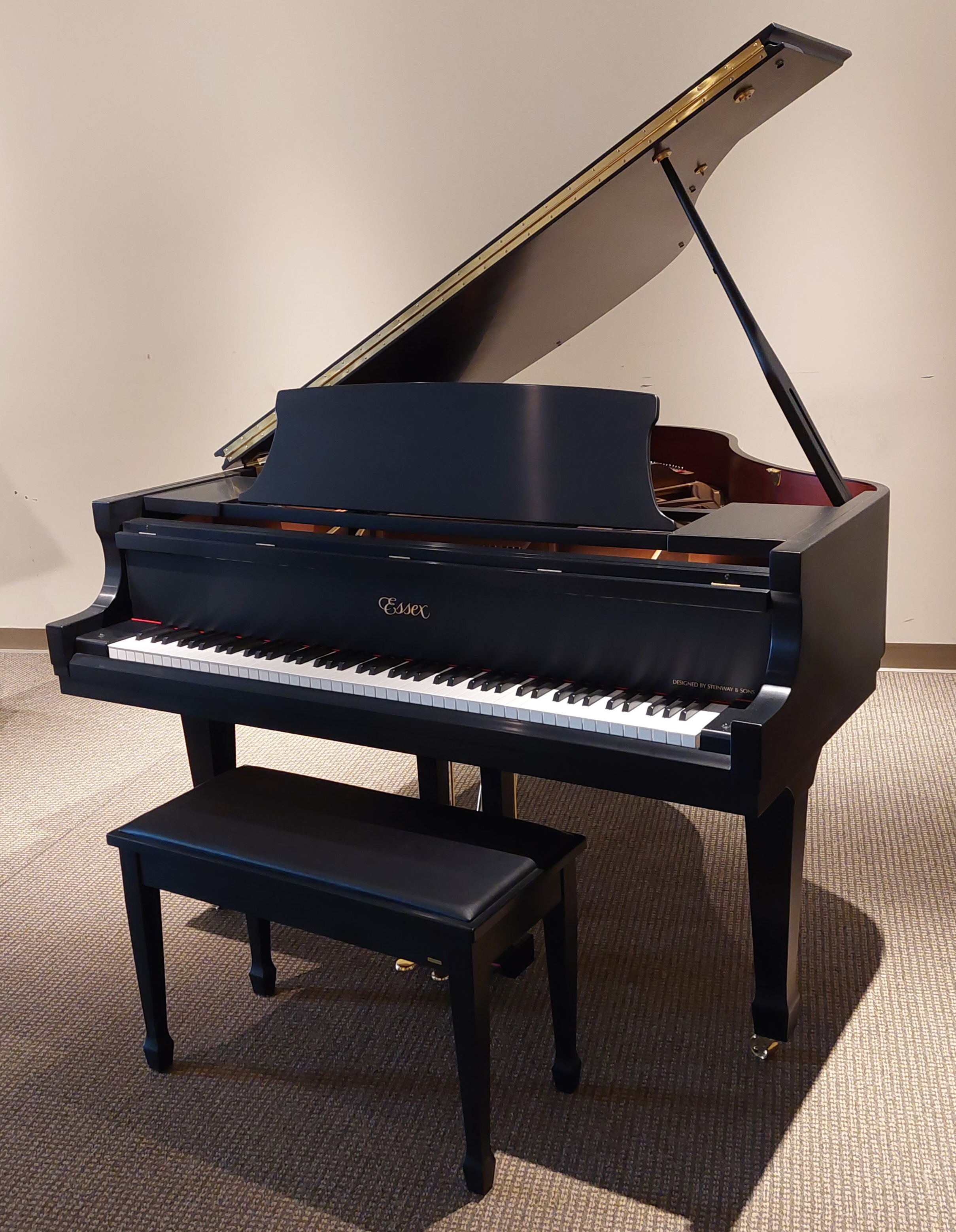 __________
Baldwin R PM
This 2007 Baldwin R has a stunning polished mahogany cabinet. Must see in person. All belly and action parts in excellent condition.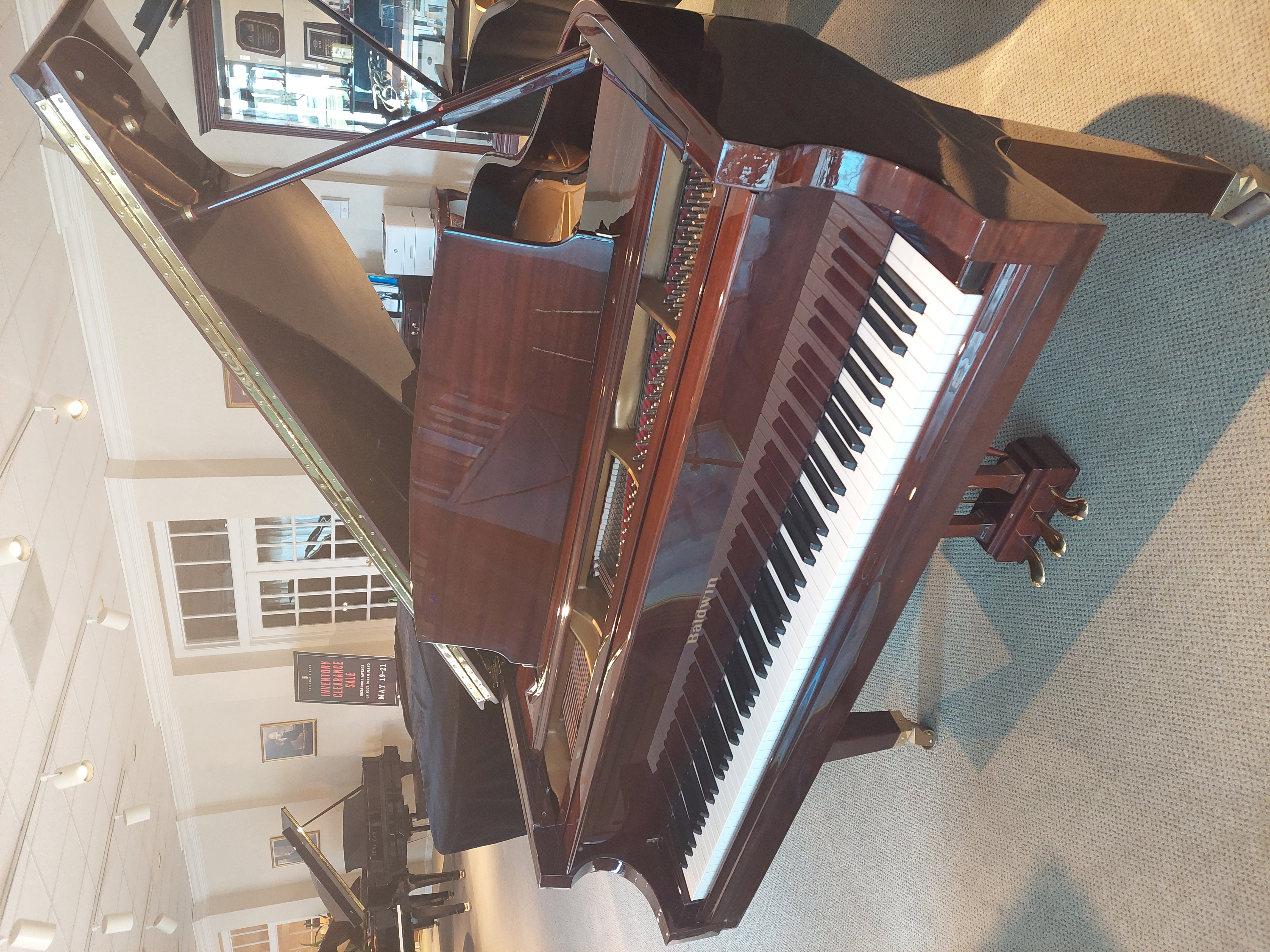 __________
Pre-Owned Yamaha C7
Yamaha Model C7 7'4" grand piano in ebony satin. Serial number 858737. Built in 1969. We've restrung the piano.